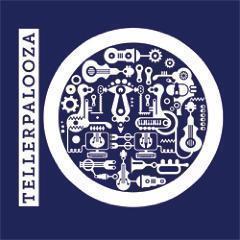 Looks like the rain in Denver this week is giving way to a warm, sunny weekend. If you're looking to blow off some steam with some great live music, we've got you covered. Here are a few suggestions among the many great shows going on in Denver this weekend.
FRIDAY, MAY 10
Local rock acts Places and Foxfield Four are co-headlining a show at the Marquis Theater, 2009 Larimer in Denver. Also performing are Rachel and the Kings and Attic Attack. Tickets are $10, available from Soda Jerk Presents. Doors at 7:00 PM. This is an all-ages show!
SATURDAY, MAY 11
Local rock act Vetta Star is headlining a show at Herman's Hideaway, 1578 S. Broadway in Denver. Also performing are Storm Circus, Will Kilduff & Friends, Medic and Hillary Hand. Tickets are $4 advance, $8 day of show, available from Herman's Hideaway. Service charge may apply. Doors at 7:00 PM; music starts at 7:30. Ages 21+.
The Northwest Denver Folk Festival is happening Saturday at The Oriental Theater, 4335 W. 44th Ave. in Denver. Featured acts include the Haunted Windchimes, Ark Life, Joe Sampson, Chimney Choir, Patrick Dethlefs & Martin Gilmore, and many others. Tickets are $13, available from The Oriental Theater; service charge may apply. Music starts at 2:00 PM and goes all evening. This is an all-ages event.
BONUS PICK: TELLERPALOOZA 2013
The tenth annual Tellerpalooza–a popular fundraising benefit featuring some of Denver's top music acts to raise funds for Teller Elementary School–will take place Saturday, May 11 at the Mercury Cafe, 2199 California Street in Denver. This year's lineup includes John Common, Fierce Bad Rabbit, Rachel and the Kings, Eldren, The Foot. and Greg Tobo–and of course, performances from the various bands of Teller Elementary. Tickets are $20 at the door; performances start at 4:00 PM and go until midnight. This all-ages event is a great opportunity to support a great school while enjoying some of Denver's finest local music. For details and a complete lineup, visit the Tellerpalooza website.
Have a great weekend!