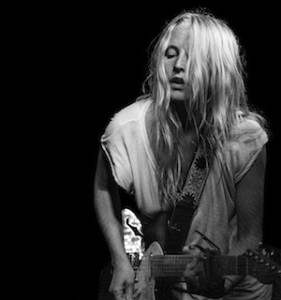 When the mournful single "Everywhere I Go" first came on my radar a couple of years ago, I immediately wanted to know was singing it. Turns out it was Lissie, a smoky-voiced folk-rocker from the Quad Cities of western Illinois who also happened to have a Colorado connection (she spent time in the Ft. Collins music scene as a CSU student).
Over the summer, I had the privilege of interviewing Lissie for Music Is My Oxygen in anticipation of her new album Back To Forever. Since the album came out, I've found it to be some of her strongest work to date, and I'm really digging it.
Lissie is planning a tour stop here in Denver next Monday, Dec. 2 at the Gothic Theatre, and her PR department has offered The Oomph Music Blog a pair of free tickets to the show to give away to one of our readers. If you'd like 'em, just be the first person to leave a comment with the correct answer to this trivia question:
Which Fleetwood Mac song did Lissie cover that appeared on the soundtrack for the film Safe Haven? (I've turned on Comment Moderation until we have a winner.)
The contest is only open until Thanksgiving. Good luck!