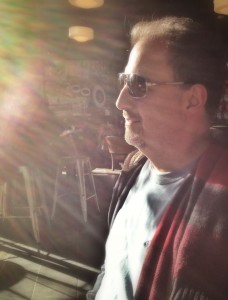 If you have been following this blog for awhile, you've probably noticed that my posts have been a bit sparse lately. I think a bit of explanation is in order, particularly for the benefit of my friends in the Denver music scene who might be wondering where I've been and what I'm up to these days. So if you'll indulge me, I'd like to share some personal thoughts with you.
I have not fallen off the earth, nor have I abandoned the music scene here. Not at all. I happen to believe the Denver music scene is one of the best and most affirming music communities in the nation, and I remain committed to doing what I can to help local artists succeed.  However, after blogging about this music community for four (!) years now, and trying to juggle full-time writing responsibilities with this labor of love–and also feeling like my role in this scene is changing and expanding–I have felt a need to take a little time off to breathe, regroup, and do some soul searching about how I can be more effective in supporting this awesome music scene.
Part of this soul searching has involved a fresh exploration of my own creative gifts. The truth is, I have a rather unique approach to being a music blogger in that I am a lifetime songwriter and musician myself. When I began covering the Denver music scene, I never intended it to be my only role within it. When I first moved here, I was taking a breather from making music, but lately I've begun rediscovering this part of my life. Thus, for the past couple of years, I've spent a bit less time reviewing shows, and a bit more time actually playing them. Currently, I play two Sundays per month at a local coffee shop with some friends, just for fun, and I'm even taking a paid gig here and there as a keyboardist.  I have also been working on composing (some of you reading this have heard the film score I wrote for my son's short film). Additionally, I've spent about a year apprenticing in a local recording studio, learning audio engineering in order to hone my skills within my own home studio.  So there's all that.
But there's more.  For some time, I've been pondering how I might offer more to this music community than just writing good things about good musical artists–I want to do something a bit more tangible.  I have a few things still in the incubator that I'm not quite ready to talk about yet. But if you're a Denver musician or a Denver music fan, and you've wondered or cared whether I'm still around, please know that my recent lapse in activity has not been for the purpose of doing less, but rather, looking for ways to do more to support the music scene here. I look forward to sharing some of these ideas with you in the near future.
So what can you expect over the next few months? Here's what I can tell you:
1. My self-imposed break from writing here at the The Oomph will last for the next couple of months. When I return around the end of March or beginning of April, watch for a new look for the blog, and a slightly different format.
2. I will very likely be discontinuing my writing for Examiner.com. That outlet has served its purpose. My old articles will still be available there as far as I know.
3. I am still writing and editing over at Music Is My Oxygen, and will be for the foreseeable future. Just posted an interview with Priscilla Ahn there this morning, in fact. My pet project over there is the DIY Music category, where I share helpful information for indie artists similar to what I have done on my sister blog The Developing Artist. Just reposted an interview with Jessica Cole of Lyric House that's worth reading.
4. Speaking of indie artists, here's something that might be helpful:  I've written an e-book for DIY musicians as a work for hire for a client of mine, The Recording Connection. It's a 58-page e-book about thinking like a musical entrepreneur, and it features interviews with LA producer Warren Huart and Denver's own Katey Laurel.  It was just released last week, and right now, The Recording Connection is offering the e-book for free. If you're a DIY musician, you may find some valuable info in there. All you have to do is go to the web page and download it.
5. I hope to have more to share about my plans for a deeper involvement in the Denver music scene within the next few months, probably sometime this spring.
Meanwhile–don't be surprised to find me popping up here and there at Denver shows, and don't hold me to complete radio silence on this here blog. If I've got something to say, I'll say it.

Also, if you are in the area, feel free to drop by La Dolce Vita Coffee in Olde Town Arvada the second and fourth Sunday mornings of each month. I'm there playing and singing under the moniker "Jeff and Friends." My good friends Mark Asimus and Monica Sales are regularly there to help out, and we've also had friends from the Denver scene like Dave Preston and Rachel James drop by to play.
Finally–it's been awhile since I did any Live Music Weekend Picks here, but if you want to brave the cold to see some great shows in Denver this weekend…my friend Angie Stevens has a great show planned tonight (Jan. 31) at Soiled Dove Underground, and tomorrow night (Feb. 1) is the new album release show for My Body Sings Electric over at the Marquis Theater, and also Lara Ruggles' birthday show at Leon.  You can't go wrong with any of these shows.

So here's to the future! Please stay tuned…