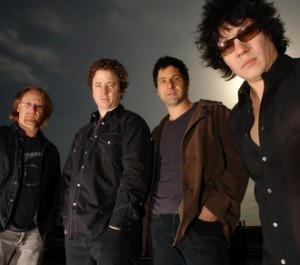 There's so much great live music going on in Denver this weekend that, even more than usual, the weekend picks are simply designed to help you narrow the search down a little, rather than pick the best of the best. If you want to catch some great music this weekend in the Mile High, this should at least get you started. Good luck!
FRIDAY, JUNE 7
The MarchFourth Marching Band is making a tour stop at the Bluebird Theater, 3317 E. Colfax in Denver. Opening the show are Denver's own Bop Skizzum and In Due Time. Tickets are $20, available from Bluebird Theater. Service charge may apply. Doors at 8:00 PM. Ages 16+.
HomeVibe Presents is celebrating its 7th anniversary with a special show at The Walnut Room. Featured headliner is Tony Lucca (from The Voice Season 2), along with Reed Foehl and the HomeVibe House Band. Tickets are $30 each, available from The Walnut Room (reserved tables for 4 also available for $130). Service charge may apply. Doors at 7:00 PM. Ages 21+.
SATURDAY, JUNE 8
Colorado's own Big Head Todd and the Monsters make their annual homecoming trek to Red Rocks Amphitheatre in Morrison, this year to celebrate the 20th anniversary of their album Sister Sweetly. Opening the show is Trombone Shorty & Orleans Avenue. Remaining tickets are $45.50-$55.50, available from Ticketmaster. Service charges apply. Show starts at 7:00 PM.
Local dance/punk band The Photo Atlas are headlining a show at the Hi-Dive, 7 S. Broadway in Denver. Opening acts include Hollow Talk and Izcalli. Tickets are $8 each, available from the Hi-Dive; service charge may apply. Doors at 8:30 PM; show starts at 9:30. Ages 18+.
Happy weekend!