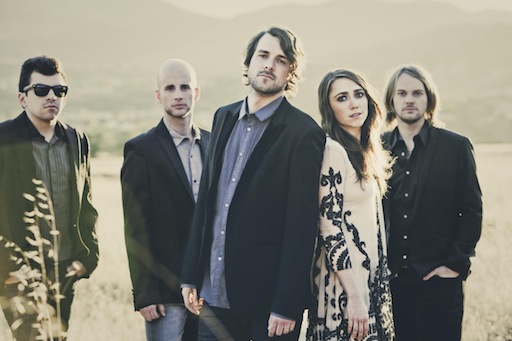 Sometimes the best opportunities come from the oddest circumstances.
While major news outlets were obsessing over Morrissey's recent snub of Jimmy Kimmel because he didn't want to share the show with Duck Dynasty, only a few were paying attention to the band quietly tapped to fill the opening slot on Kimmel's show last night: Denver's own Churchill.
Recently signed to A&M Octone Records, Churchill had been spending the past few weeks in Los Angeles recording their new full-length record with producers Brendan O'Brien and Ryan Tedder. As a result of Morrissey's refusal to appear, the band got to spend their last evening in Los Angeles making their national television debut as the musical guests on Jimmy Kimmel Live. It was just the latest in a string of fortunate events for a band for whom things have been going very, very well lately. Take a look at their performance below.
Churchill arrived back in Denver today for a few days in advance of their headlining show at the Ogden Theatre March 8. Besides their much-anticipated record release this spring, the band are slated to tour with Phillip Phillips, and overseas with Pink on her European tour. Meanwhile, Churchill has also remade their official video for their chart-climing single "Change." Take a look!