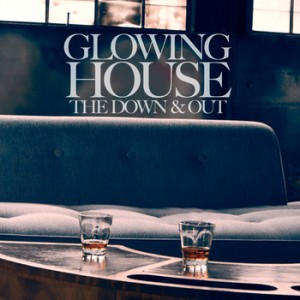 I tell you, every time I hear this band I love 'em a little bit more. Just nine months ago, Denver neo-folk act Glowing House released their second full-length record Days Run Out (which I profiled here), and the songs played in my head for days after I heard them. This week, they have released a song a day from their new EP (entitled The Down And Out EP) until now the whole thing is available to stream and purchase on BandCamp, culminating with an official EP release show tonight at the Larimer Lounge here in Denver.
The core of the band, married couple Steve Varney and Jess Parsons, continue to grow as songwriters, and this new record is evidence of that fact. Also, since I last interviewed them, they've grown to a four-some, with percussionist Michael John McKee and cellist Phil Parker rounding out the sound and adding diversity. The result is some of the best stuff I've heard from these guys.
I've embedded two of my favorite tracks from the EP below. If you're in Denver, try to catch Glowing House tonight at the Larimer Lounge, along with The Raven and the Writing Desk and Anthony Ruptak (but check ahead with the venue–there's a snowstorm out thar today). If you like what you hear, go and buy the record. I personally think you'll like what you hear.