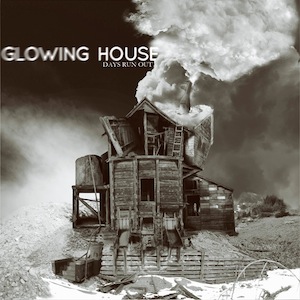 I first mentioned husband-and-wife duo Glowing House about a year and a half ago, when I reviewed a record that was two years old back then. After a long wait, this Denver folk act has released their new album Days Run Out–and I can tell you, it was worth the wait.
I had the privilege of interviewing Jess Parsons and Steve Varney recently for an article on Examiner.com. During that interview, they shared that they were originally two solo singer/songwriters who began joining each other on gigs, and the forming of Glowing House (and the marriage) seemed a natural evolution. Even so, they told me, their first album The Annual Demise of Every Aspen was essentially put together as a hodgepodge of songs each solo artist had brought to the table without much thought as to a collective band dynamic.
With Days Run Out, however, the merger is complete, so to speak. Not only is the overall sound of the album much more uniform, but the record shows exponential growth for both artists. They have arrived on a combination that is greater than the sum of its parts. Most of the record was recorded in an old church building, which only adds to its ambience.
Don't look for a lot of "toe-tappers" here; the songs of Glowing House are more about reflection and thought and feeling. But there's a raw beauty in their music that captured me the first time I heard them play, and their songs grow a little bit more on me every time I hear them. I was already familiar with most of the tunes on Days because I'm a frequent visitor to their live sets around Denver, but when I heard those opening harmonies on the first track "All That Matters," I got chills.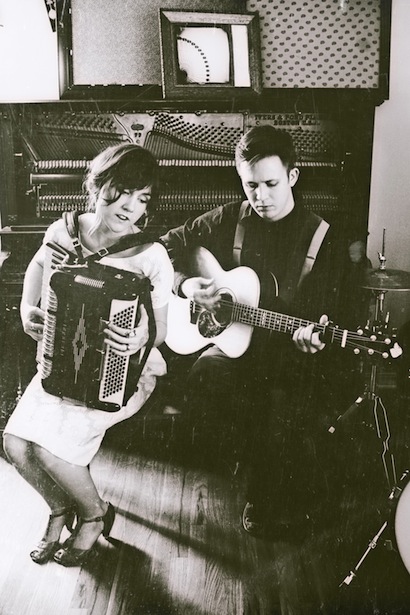 Glowing House is currently streaming the new album for free on Bandcamp. (I've embedded a couple of my favorite tunes below.) If you like what you hear, pay the moolah and download this record. This is definitely a band worth hearing, and worth adding to your collection.