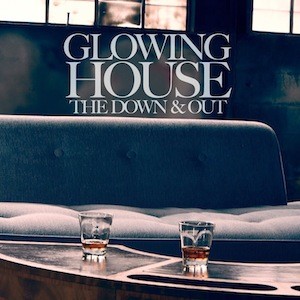 Okay, I have to say a couple of things for disclosure purposes about the video I'm about to share. First–I have family involved in the project (it was directed by my son, Joshua McQuilkin). Second–I consider the band in the video, Glowing House, to be among my personal friends. (Okay, the second disclosure isn't that big a deal–I'm friends with a lot of the bands I cover.)
At any rate, it's been a good year for Glowing House. Not only did they release some of their best work to date in the form of their latest EP The Down and Out, but their single "Nobody Follow Me" from that EP found a song placement in the VH1 television show Couple's Therapy. Not to mention that at the time of this writing, the husband-and-wife core of the group (Jess Parsons and Steve Varney), are within days of becoming first-time parents. Yeah–that sounds like a pretty good year.

Anyhow, despite whatever involvement I or my family members may or may not have had in the project, I think "Nobody Follow Me" is a great song, and I think the official video does it proud–even if I do have a reason to be a little biased.

See what you think.