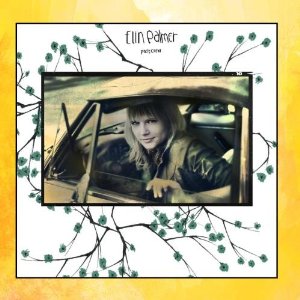 Denver indie artist Elin Palmer is a multi-instrumentalist, which is becoming a common term, especially in indie circles.  However, "multi-instrumentalist" doesn't do justice to what kinds of instruments are being played.  Palmer, for example, plays mostly violin and nyckelharpa (a traditional Swedish instrument similar to the hurdy gurdy).  If you can name five people who play a nyckelharpa–you're probably Swedish.
Elin Palmer, by the way, is also a native of Sweden, and loves the music of her homeland–and she has created a distinct sound on her record Postcard by weaving Swedish folk elements into her music.  I attended the CD release show last fall, and I was impressed with Elin's talent and her music–but I didn't get a copy of the record until just a few weeks ago.  I finally got to review the record front to back yesterday while hiking in the mountains, and the record somehow provided a great soundtrack.  It isn't that there was any one song that just blew me away; it's that the record itself is an experience, not just a grouping of songs. Airy, layered vocals, repetitive strings, accordians, guitars (and of course, the nyckelharpa) transported me to another place.  It's as if the record itself is a postcard from Sweden.  It's worth checking out.
Since releasing the record, Elin has been spending the past few months in Sweden.  Apparently, she sent us a Postcard ahead of time.