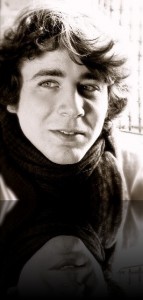 Dang.
I'd been planning for a solid month to catch this guy live in Denver.  Joe Pug.  He's opening tonight for Justin Townes Earle, and weather and circumstances prevented me from going.
So I guess the next best thing is to share some of his stuff with you.
The first song below, "The Sharpest Crown", is from Joe's first full-length CD, available this week.  The second, "Black-Eyed Susan", is from a free EP he made available on his site.
Actually, Joe Pug is notorious for giving songs away, at www.joepugmusic.com. You just need to sign up for his email list.  But if you like his stuff, support this artist.  Buy his new record at the links below.
Maybe next time, Joe.
Joe Pug — The Sharpest Crown
Joe Pug–Black Eyed Susan
Buy Joe Pug's CD "Messenger" from Amazon.