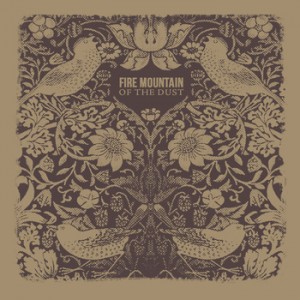 This one falls under the category of I-don't-know-why-more-people-don't-know-this-band. (It also falls under the category of I-should-have-known-about-them-sooner.)
Anyhow, a few months ago, Alabama-based indie-folk band Fire Mountain shared their EP Of the Dust with me, and alas, amid tackling the learning curve of a huge new writing project, it didn't get listened to before now. I'm so glad they didn't fall through the cracks.
"Black Heart," the opening track of the EP, captured me with the first few notes, and kept my attention throughout with its haunting melody and lyricism. The rest of the record is also worth a listen. Fire Mountain has a sound that is simple yet captivating, and frontman Perry Brown's slightly raspy voice fills things in nicely. Brown is a gifted songwriter with something to say.
The video for "Black Heart" (also very well done) is embedded below. If you like what you see/hear, the band is currently offering the EP on their Bandcamp page on a "name your price" basis.