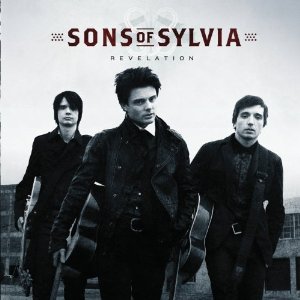 In the fall of 2007, Fox TV's year-of-trying-out-every-different-talent-show-they-can-think-of, I particularly enjoyed The Next Great American Band, sort of a battle-of-the-bands version of Idol.  It only lasted one season, but the absolute standout band was The Clark Brothers, three brothers named Jones (kidding) who wowed the audience–and the judges–by playing the crap out of a dobro, violin and guitar week after week, with no other backup players.  They were playing rock with bluegrass instruments before everyone else started doing it. Their sound was captivating, their passion real, and their talent unmistakable.  When The Clark Brothers won the competition, I couldn't wait for their record to come out.
I waited three years.  The show didn't come back.  No one said anything.  I wondered if maybe the bros. got screwed by label politics or something.  They were preachers kids, and they allowed their faith to come out a bit in their music; I wondered if someone shut 'em down over it.
Finally, a few months ago, Carrie Underwood did a television special, and introduced three members of her backup band as "Sons of Sylvia" to do a song on their own.  It was the Clark Brothers.  Turns out they'd spent some time re-working things (including the name change) and were working on a record.  Hope was restored.
This week, their record, Revelation, came out.  You have to buy it.  This is not optional.
I was a bit worried that 19 Records would "pop down" their sound, like they've done with so many of the Idol contestants over the years, trying to formulize them for record sales instead of letting them be who they are.  And yeah, there's a little of that.  But only a little.  In the opening track, "John Wayne," the trademark dobro sound, screeching violin, and Ashley Clark's stratospheric vocals immediately inform you that this is, undoubtedly, The Clark Brothers–a matured and focused version.  And the song will stay in your head for days. 
And it keeps getting better from there. 
I wish I could put up a track for you here, but you can currently download the track "John Wayne" for free from the Sons of Sylvia website.  It probably won't stay there, so do it now.  It will make you want to buy the CD
.
Or you can download the whole dad-gum thing right now from Amazon for real cheap by clicking the link below:
Download Sons of Sylvia-"Revelation" from Amazon
Or, of course, you can buy it on itunes for regular price here:

But get it–listen to it.
Seriously.
(By the way, if you're in the Denver area, Sons of Sylvia will be playing at 1st Bank Center on June 6.  Oh, and Carrie will be there, too.

  Can't wait!)