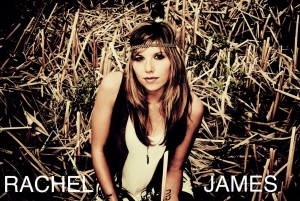 Here's yet another Denver indie artist who is making waves (see my blog tagline above).  Rachel James and her band Brighton Boulevard have been spreading their brand of pop-rock around Denver for awhile now. But those who are familiar with Rachel James' past musical efforts will find a different tone on the new EP Landing, which officially drops this weekend.
With this set of songs, James takes a more reflective turn than on her previous releases–less driving rock, and more relaxed. After seeing her perform several times with her band around town, my personal take on it is that these new songs really sit better with the band's current overall vibe right now–kind of like things are fitting into place.  I look forward to hearing these songs played live.
If you're in the Denver area this weekend and you like what you hear below, you'll have the chance to catch Rachel James and Brighton Boulevard for the official CD release party. They're playing at the Soiled Dove Underground this Saturday, November 20, the official day that Landing, um, lands.  Show starts at 9:00 PM.