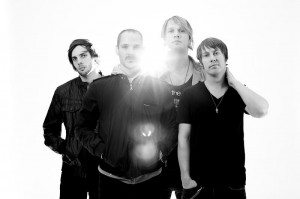 Some great live shows lining up in Denver this weekend, both from local and national acts. Here are just a few suggestions to help you narrow the search for great live music in the Mile High this weekend.
FRIDAY, JULY 12
Local pop-rockers Rachel and the Kings are headlining at Herman's Hideaway, 1578 S. Broadway in Denver. Also appearing are The Hits, The Next Arrival, The Gription and The See. Tickets are $10 each, available from Herman's Hideaway. Service charge may apply. Doors at 6:3o PM; show starts at 7:00. Ages 21+.
Denver rock act Left Foot Green will be playing at the Toad Tavern, 5302 S. Federal Circle in Littleton. Also performing are Us Against Ourselves, Little Goose, Black Jack Canyon Band and Midnight Pressure. $6 cover at the door. Music starts at 7:00 PM. Ages 21+.
Folk-rock singer-songwriter Brandi Carlile is making a tour stop at Red Rocks Amphitheatre in Morrison, along with Blind Pilot and The Lone Bellow. Tickets are $36.95-$46.50, plus service charge, available from Ticketmaster. Gates at 5:3o PM; music starts at 7:00. This is an all-ages show!
The Bluebird Theater (3317 E. Colfax) is hosting a special triple-headliner show featuring local rock acts The Epilogues and Rob Drabkin, along with Austin-based act Quiet Company. Opening the show is Sundown Social. Tickets are $12 advance, $15 day of show, available from AXS or Bluebird Theater. Doors at 8:00 PM; show starts at 9:00. Ages 16+.
Happy weekend!