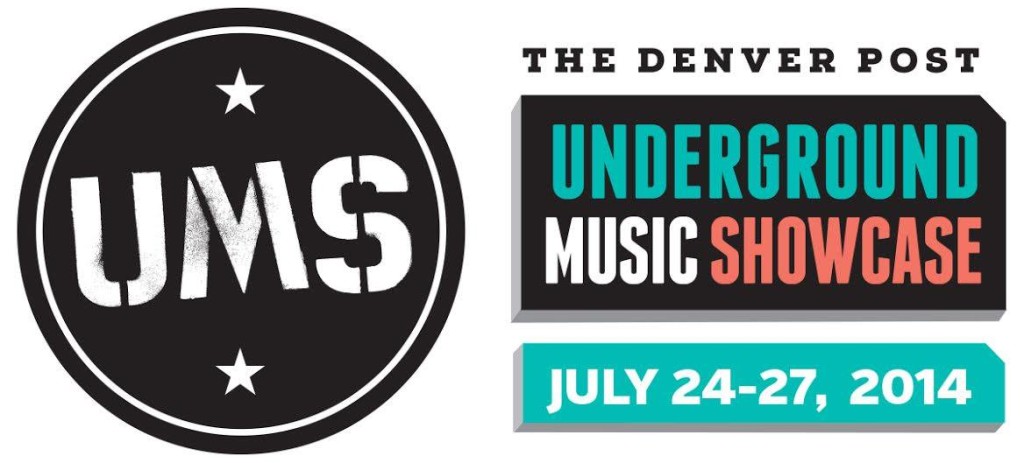 Somewhere in between the moments of crazy danger (i.e., the car crashing into Skylark Lounge just before the first set) and the moments of crazy wonder (i.e., the brilliant full double rainbow that elicited hundreds of Facebook pics), Day Two of the Underground Music Showcase was just crazy good.
For me, much of the time last night was spent in one place.  After spending a few ear-bleeding moments with post-hardcore act Caramel Carmela at Moe's, I ventured down to South Broadway Christian Church, where I ended up hanging out most of the evening (with a few ventures around the corner to the Irish Rover to catch a few choice songs from The Maykit and Rachel and the Kings). Not only did many of my personal picks just happen to be at SoBo Church last night, but thanks to the acoustics, it also happens to be one of my favorite UMS venues.
I arrived just in time to catch folk act Covenhoven tuning up (the full-band version, not simply Joel Van Horne and his guitar). It was fairly obvious that this is a band that's gaining traction around Denver considering the large crowd that braved the lack of air conditioning, and considering their responses to the music.  Let's just say when a mostly downtempo folk act can bring an audience to their feet during the last song, you've come across one of those moments of magic that musicians (and music fans) live for.
Covenhoven was followed up at SoBo Church with a quieter (but no less compelling) solo set from Americana songwriter Patrick Dethlefs, after which the volume went up again with a great set from indie-rock act Navy–who have been a bit sparse around town the past few months, but who reportedly are ramping up for more shows in the near future.
In order to make it back for most of Saturday, I called it an early night so I could get some writing assignments done in the morning (including, it would seem, this piece). Looking forward to a rich day today.  Here are a few promising picks for Day 3 of the UMS (again, NOT a comprehensive list):
Sarah & the Meanies (Punch Bowl Social, 3pm)
Wiredogs (Irish Rover, 4pm–closing out the SpokesBuzz Day Party)
Jessica Sonner (South Broadway Christian Church, 5pm)
Megan Burtt (Irish Rover, 5pm)
Dan Craig (South Broadway Christian Church, 6pm)
Post Paradise (Illegal Pete's, 6pm)
The Belle Jar (Gary Lee's, 6pm)
Pull the Alarm (Brendan's, 7pm)
Natalie Tate (Gary Lee's, 8pm)
Shady Elders (Hi-Dive, 9pm)
The Photo Atlas (3 Kings Tavern, 9pm)
Lara Ruggles (South Broadway Christian Church, 9pm)
Ark Life (Hi-Dive, 11pm)
The Epilogues (3 Kings Tavern, 11pm)
The Raven and the Writing Desk (Irish Rover, midnight)
My Body Sings Electric (3 Kings Tavern, midnight)